Names can be deceiving. Canopy at Tattooed Mom on South Street
Hey, I thought awesome here's a post for all the Moms I know who are just dying to get tattoos for Christmas. 😉 But I was in for a little surprise when I started digging.
Seems it's not a tattoo parlor at all but one of Philly's most instagrammed eating, drinking and gathering places. In terms of followers it's right up there with South Street's Magic Gardens, the largest work from local mosaic artist Isaiah Zagar. Sorry all of you Moms who wanted Christmas ink but there are places down the street. All we knew was that we had to help them stay open for business.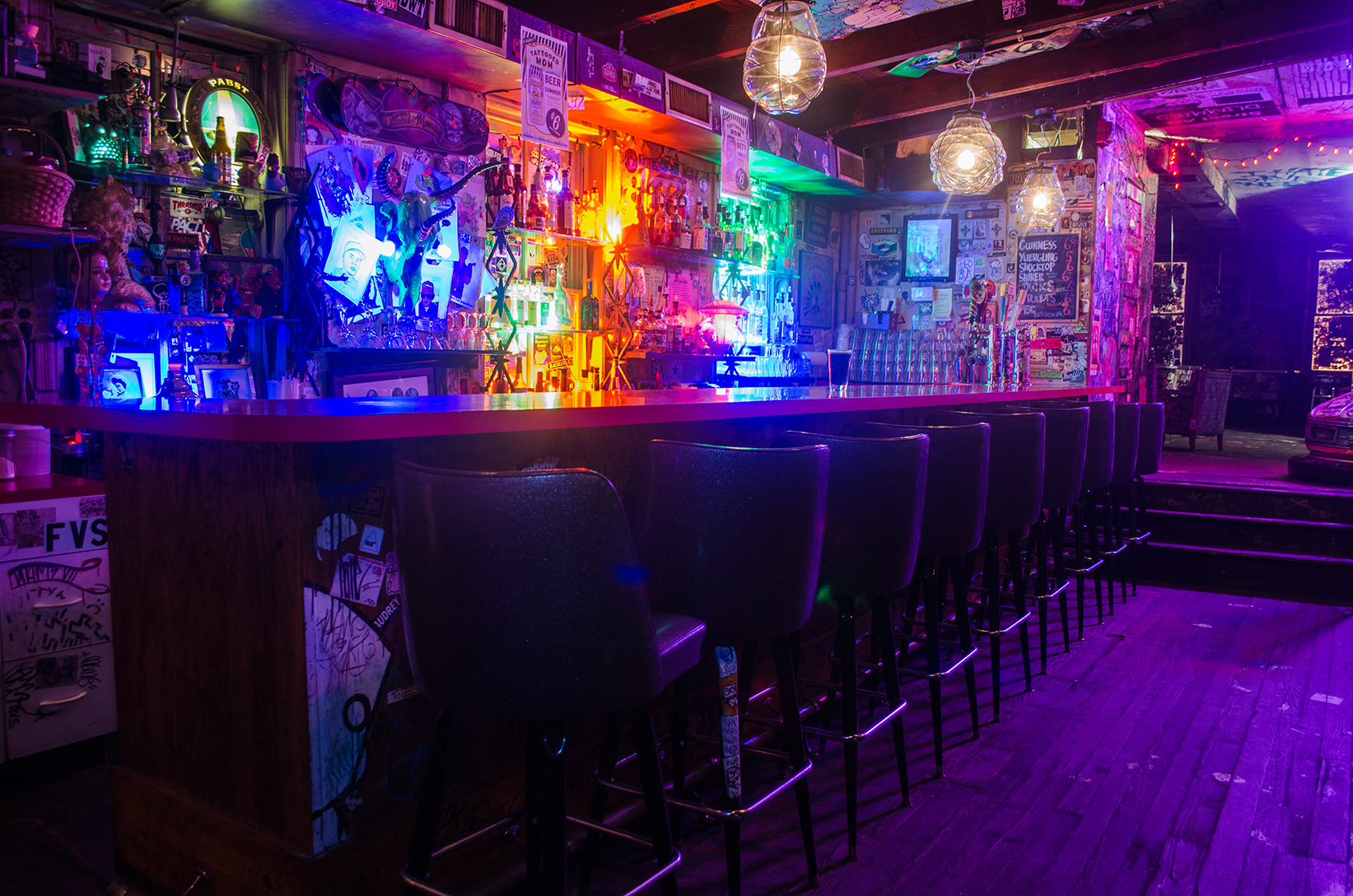 The entire point of is this post is to show you that we are on the scene no matter the size of the job. As estimator Pat says, "no job is too big or too small so call – Superior today." He really does say this – all the time. I wonder if this obsession is healthy? I personally find it a bit strange but hey, he's been married a really long time maybe there is something to it…???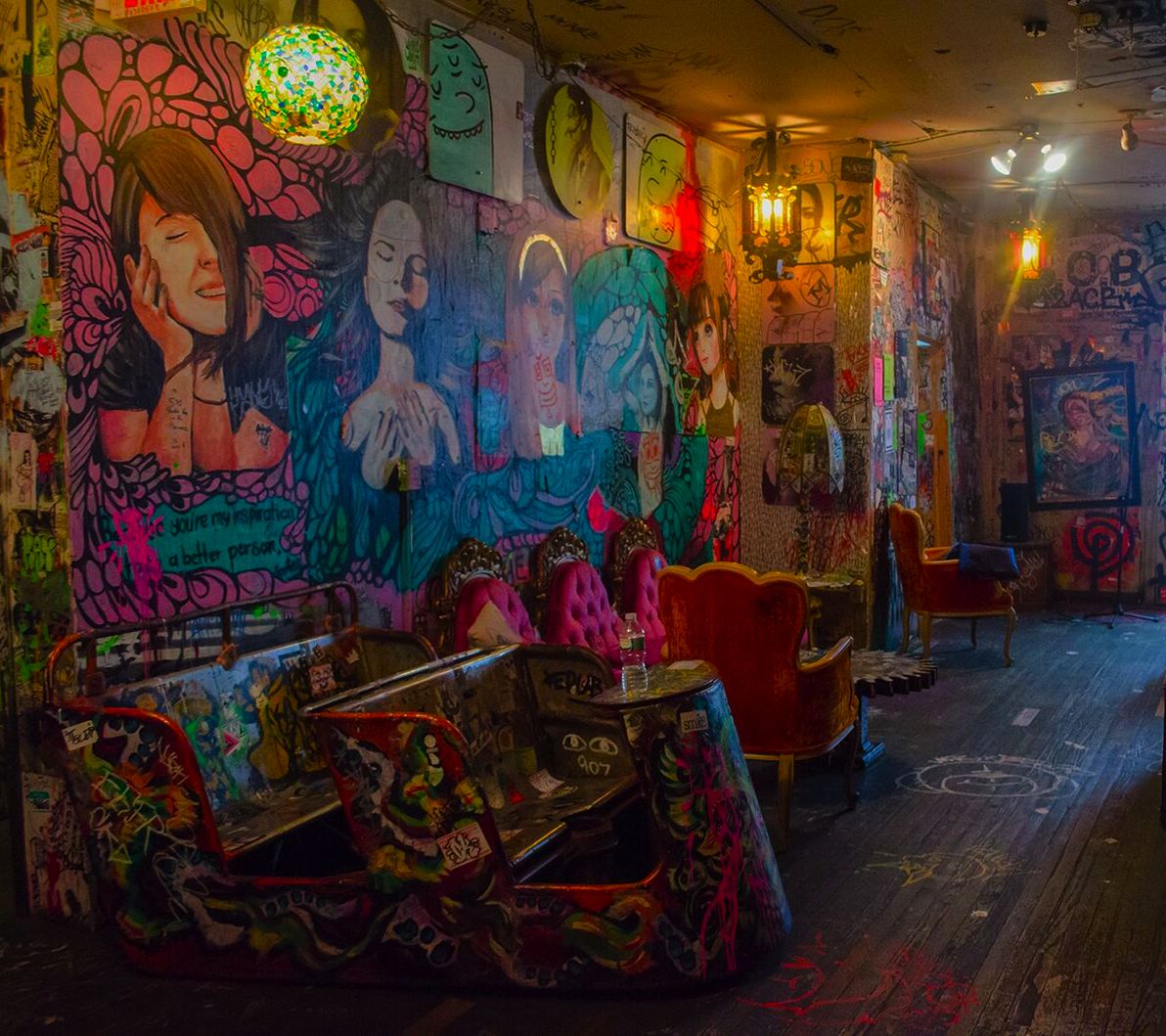 Tattood Mom is an extremely visual place – very eclectic. And anyone who knows me knows these are the kind of spaces I like to frequent.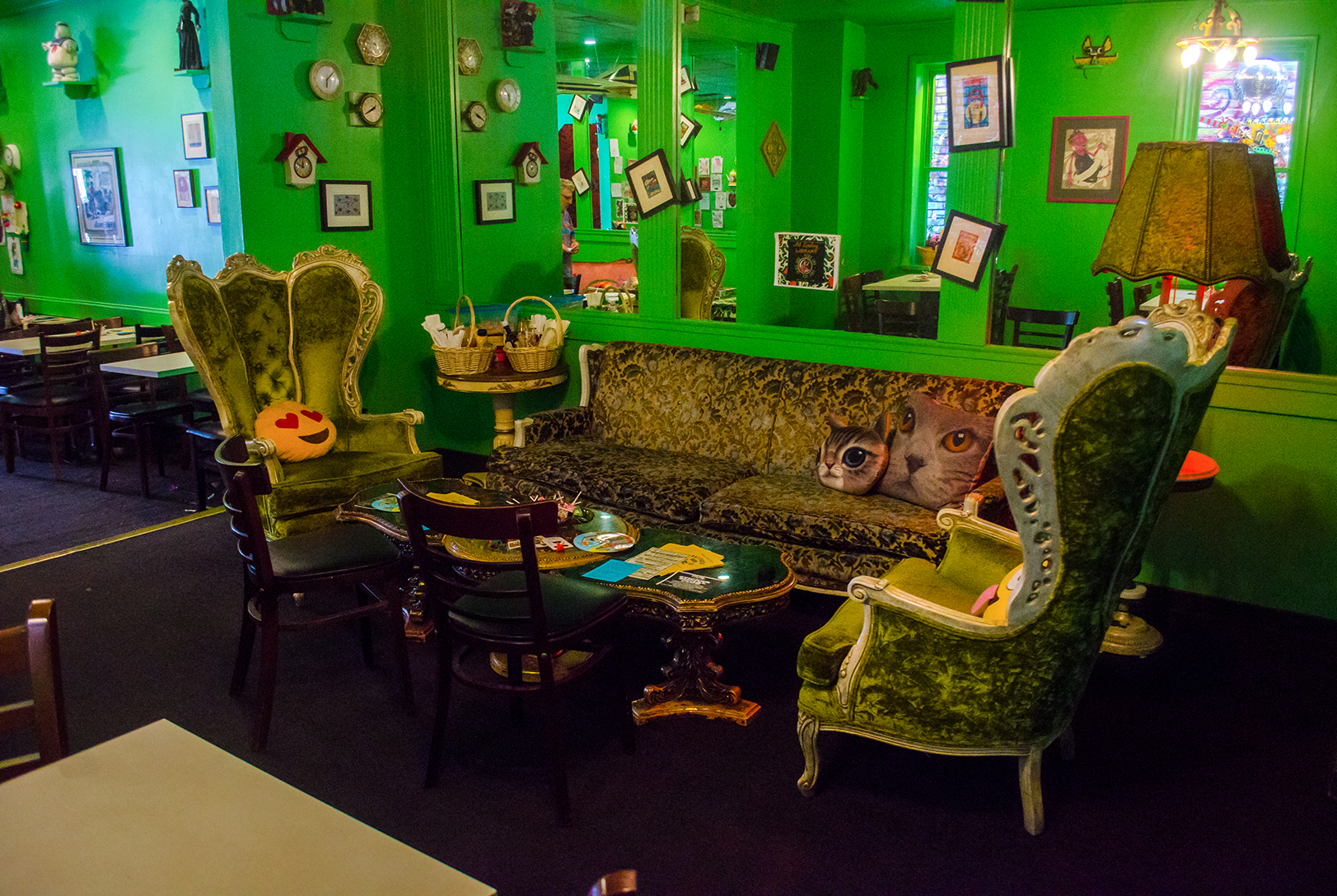 It's vibrant and artistic full of street and sticker art. Hit their website to see just what I'm talking about.
This was an emergency services call and we responded within hours to help Mom's stay open while construction is going on. We meticulously installed a sidewalk overhead protection system, otherwise known as a canopy or sidewalk shed to protect the pedestrian traffic coming in and out of the establishment.
This sidewalk shed uses our biggest canopy or walk-thru frames and is 8' wide X 20' long X 10' high with colorful debris panels on the top. This set up is something that works well for most small businesses to help keep them stay open and running as normal while work goes on.
So you see, Pat is correct, "no job is too big or too small so call Superior today" at (215) 743-2200 or visit www.superiorscaffold.com for more info. The next time you are on South Street pop in on Tattooed Mom at 530 South Street and write on the wall.
And since Pat, the ultimate Hipster, was prowling the streets in the mid 60's, he remembers this groovy gem – perfect for this location.
In case the link gets stripped: https://youtu.be/Y6q5KM5THAs
#scaffolding#scaffold#rental#rent#superiorscaffold#restoration#inspection
#contstruction#facade#masonry#canopy#protection#howto#erection#install
#emergencyservices#masonry#suspendedscaffold#mastclimber#workplatform
#canopy#philly#philadelphia#pa#electrical#pa#de#nj#ny#md#rents#sales
#design#erection#dismantle#deliver#swingstaging#swings#stages#shoring
#USA#nationwide#national#top10#electric#electrical#painter#trashchute
#debrischute#chutes#transportplatform#buckhoist