World of Concrete (Equipment, Phallic Symbols & Happy Endings) Viva Las Vegas!
Time to check out new equipment, mingle with clients, customers and vendors, and even have a little fun…
Screeeeeeech…
But I have to get there first.
So, this should have been a quiet, calm, normal flight to Las Vegas but someone read the gate number wrong and sat contently until they started boarding (not naming names here). I diligently took my place in line at A53 when called and then waited some more until the gate attendant announced that group A could board to San Diego… Woo hoo. Sun, surf, sand, my old stomping grounds! Wait… San Diego? I confirmed with the person in front of me and then took a closer look at my boarding pass… C-29 and I was at C-26 – oops. And my plane boarded 10 minutes prior.
Run Forrest Run!
Well, as many of you know it's been a rather tough year for me physically – so I literally did my best Forrest Gump imitation and frantically hobbled through the terminal to my gate… only to see this…
Crickets… Nada…Nobody… Yep. But my gate door even had a chain across it. Oh boy… But I could also see this through the window.
So there was hope! I continued my mad dash to the next gate desk and found a very helpful lady and told her that I could see my plane but the gate was all locked up… She said, "don't worry – I'll make a call." And she did. And two minutes later they opened the door and happily let me on. Whew. Now, I'm not here to push one airline or another but these guys at Southwest were terrific. Even the two flight attendants greeted me with smiles as they let me board. I can't say that all of the passengers were happy about it, but I got on. Viva Las Vegas. Way to start a trip.
More good news. We had a surprise tailwind heading from East to West and we landed thirty minutes early. Bonus. I met the rest of the gang who flew in from Philadelphia. They arrived fifty minutes early. Off to the hotel.
These lucky fellas got to stay at the Encore, a fancy Wynn property hotel while I got shuttled over to the smoke-filled room at the Treasure Island.
Yes, they put me on the one floor they hadn't converted to non smoking yet. Ugggg. I quickly nipped that in the bud and got moved. Honestly, TI wasn't that bad.
Then it was off to the World of Concrete to look at scaffolding, swing stages, mast climbers, lifts, access equipment and more. I had heard it was big but that was an understatement.
It was at the Las Vegas convention center and took up two or three of their giant halls and also several parking areas out front. It was HUGE.
I don't know where it rates in the pantheon of largeness in Vegas but I would assume it's one of the bigger ones. There was everything you could ever want in the construction/concrete scaffold industry. We would have to split this up into two days just to see everything.
The boys from Superior Scaffold started inside, since it was cold and rainy outside – yes, it does happen in Vegas. (I'll show you a pic of the snow covered mountain range the next morning) We moved around from vendor booths and exhibits taking in the wares from old friends and new possibilities alike.
I won't bore you with too many shots of our guys checking out equipment…
Then we ventured outside onto the massive blacktop showcase.
I have never seen so many poured slabs of concrete specifically for this convention just to test and display polishers, grinders, cutters, etc.
Like I said before… they had everything here.
We mingled and checked out some new pieces of equipment.
Later that evening we met some friends (Bee Acess) for dinner at the Wynn. It's always a pleasure to see these guys. We did miss Nicole…
And since it is Vegas, there had to be a show right behind us.
It was really pretty fun.
And on my way back to my hotel I had to stop and take a few photos of the displays inside the Wynn.
Most of these are made from thousands and thousands of flowers! Crazy. Remember, I'm at the Treasure Island and they don't have anything like this.
But the did have a pirate ship out front. So take that Mr. Wynn.
Well, that was all fantastic and I was tired and just wanted to go home. I could see my hotel across the street (It's an illusion because you have to walk about a mile to get 3 blocks ) so I took a taxi and had the first of our "Vegas" experiences.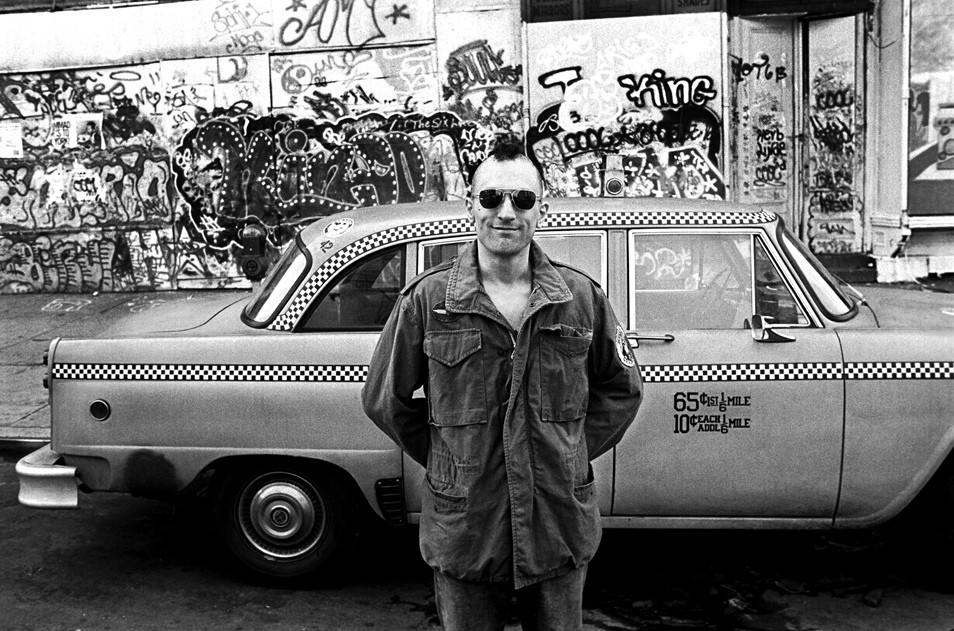 And look who greeted me… Okay, not that bad but almost. Ha.
This old oriental man picked me up and just stared at me in the rear view mirror until we hit the first of two long stoplights. Uggg.
He looked at me and said, "you look berry tired." Well, thank you very much, kind sir. And you look old and skeevy. No, I didn't say that but the constant barrage of stimuli in Vegas was starting to take its toll on me and I could have. He kept repeating that I looked tired and could use a "Ma-ssage". And it would make me… "Happy…" And as he said happy he took both hands in the air like an exploding volcano. I kid you not.
"Um, no thanks, I'm fine."
He just kept repeating over and over. "No, you look tired, you need ma-ssage". Make you…. Happy" (exploding volcano gesture). Mind you… I only had to go the equivalent of 2 maybe 3 city blocks but because we are in Vegas the stoplights are ten minutes each. (ringing up the cab fare and trapping the customer – me).
I was getting a little upset with our taxi-driving friend. No… I wanted to sleep and be left alone, away from all of the video, audio, and people madness. We finally made it the 3 blocks to my hotel where I reached into my pocked and grabbed my wad of bills and tried to hand him a $10 for the trip.
He promptly grabbed the entire wad and tried to take it all. Excuse me. I pushed his hands off my cash and said, "Hey, jackass." To which he said, "I want that $20 not the $10…" He got $8.
Welcome to Vegas.
The following day had more of the same. Walking… greeting… walking… meeting…walking. You get the idea. There were some cool pieces of gear to be seen.
That night we got to eat dinner in a giant art deco piece of (what do you see here?) with some of our suppliers. This was the craziest looking restaurant I've ever seen. I will say that the food everywhere we went was outstanding. Vegas really has that down to a science.
I had to take a picture of the food in the giant phallus restaurant… This was Shawn's steak. If you don't know Shawn, well, he's a fairly big guy and a tiny piece of steak like this is just an appetizer at best. There were other vegetables and things to fill up his plate but I did have to laugh when it arrived. Again, the food was fantastic.
We got one chance to slip away and have some fun, since most of us do not gamble. We scooted off to the House of Blues to see Joe Walsh. It was a fantastic show. However, the second of our "Vegas" experiences happened when the HOB establishment said they could get us upgraded to better seats for an additional charge. It seemed too good to be true and we asked several times. Well, if it sounds too good to be true then it usually is. We thought we were trading our tickets and paying the difference…But in a classic bait and switch move they seated us and then just before the show started came down and said not only would we have to pay for an additional set of tickets but also a big food and drink minimum. What? And, of course, the place was full and there was no where else for us to go. They had us. Welcome to Las Vegas…
Again. It was a great show. Joe and his band killed it.
So let's recap. Ran through the airport, walked about 100 miles in 2 days, ate a ton of really tasty food, saw a tremendous amount of equipment, made a few deals, met some new people, saw some familiar faces, had more stimuli than I would ever care to experience again… Yep. Sounds like The World of Concrete in Las Vegas was a success. Everyone had a "Happy" ending.
It's always fun to get away for a few days but I must say that I was glad to get back home to my quiet house. I'm sure we will see you right back here again next year for more stories. And I promised you a shot of the snow covered mountains from the hotel room. Pretty cool looking.
Say it with me. If you need scaffolding or access call Superior Scaffold today at (215) 743-2200 or log on to www.superiorscaffold.com.
And for our musical numbers today we start with the King. And I personally love his gospel music and this is so perfect for Las Vegas. Enjoy.
And of course, we need the Mad Axe man to bring it home…
#scaffolding#scaffold#rental#rent#superiorscaffold#restoration#inspection
#contstruction#facade#masonry#canopy#protection#howto#erection#install
#emergencyservices#masonry#suspendedscaffold#mastclimber#workplatform
#canopy#philly#philadelphia#pa#electrical#2157432200#pa#de#nj#ny#md
#rents#sales#kt#design#erection#dismantle#deliver#swingstaging#swings#stages
#shoring#USA#nationwide#national#top10#electric#electrical#painter#trashchute
#debrischute#chutes#worldofconcrete#lasvegas